Want to run your business at a fraction of the cost? Read this Fiverr review!
Fiverr is my #1 secret to hiring freelancers to grow my businesses, experiment ideas, and get sh*t done FAST. I'll explain why Fiverr is unique amongst all other freelancing websites.
I'll share my 12 tips on how to successfully hire top-notch freelancers on Fiverr and what I think you should avoid using on the platform.
Before jumping into my review, an important disclosure:
Some of the links below are affiliate links, which means that if you choose to make a purchase, I will earn a commission. This commission comes at no additional cost to you. Please understand that I have extensive experience using Fiverr, and I recommend it because it's helpful and useful, not because of the small commissions I make if you decide to buy something. Please only give it a try if feel that it'll help you achieve your goals.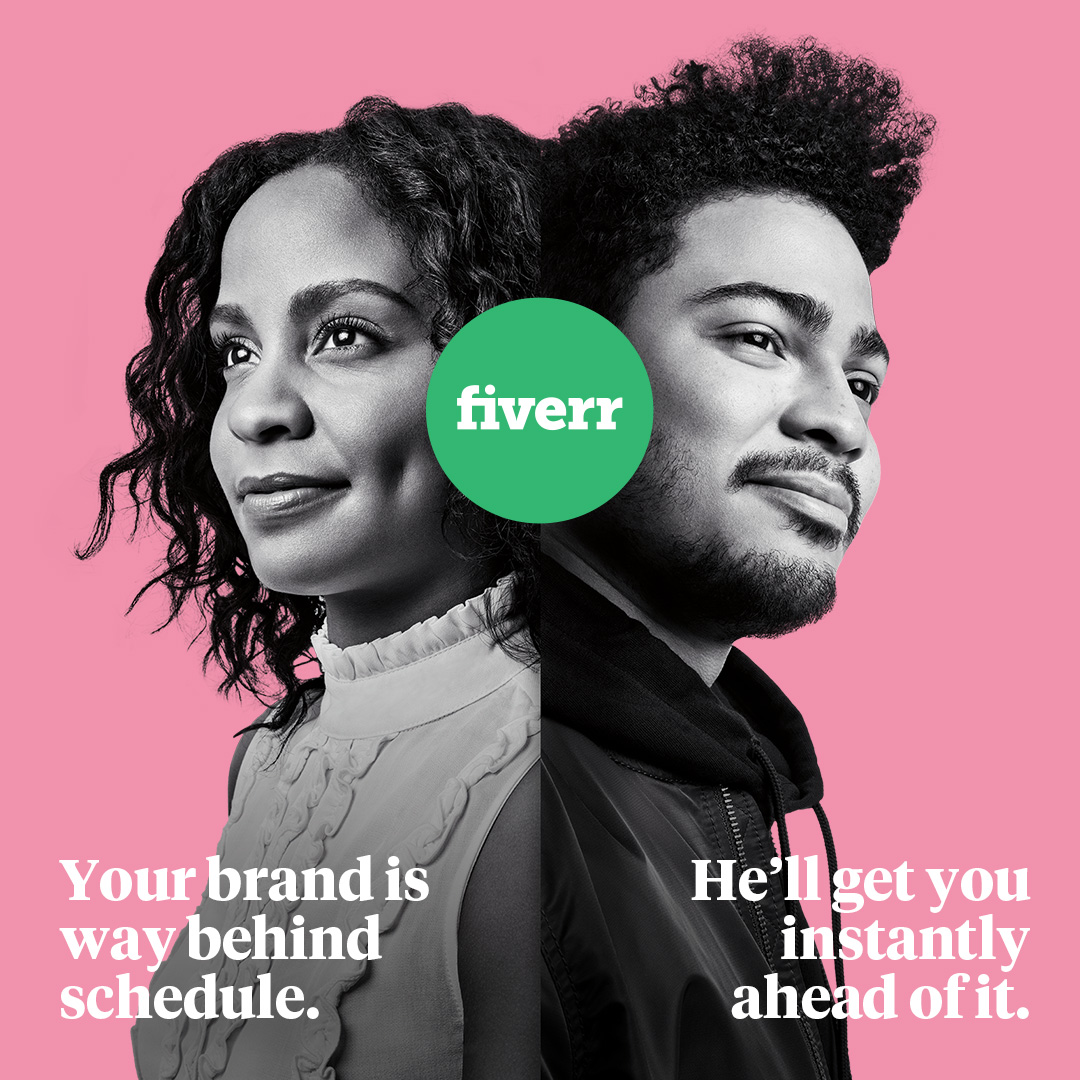 ---
What is Fiverr?
Fiverr, based in Israel, is a platform that connects buyers to freelancers.
Freelancers on Fiverr advertise tasks they can complete, and buyers buy these tasks starting at $5 and up.
While not every task went well on Fiverr, I've learned a lot through both my mistakes and successes. I've now figured out a system to use Fiverr to operate my multiple businesses in an extremely lean way.
I'll show you how.
---
Why Use Fiverr?
Fiverr is unique in that it focuses on short-term, small projects. We call these micro-tasks.
The way Fiverr is set up makes it super convenient and cheap for me to outsource a lot of work I need to do for my businesses.
What tasks are on Fiverr? Everything possible from a computer.
If you need to do something on a computer, chances are you can outsource it to Fiverr.
---
Fiverr vs. Upwork (and Craigslist and Freelancer.com)
If you want to hire freelancers, you have four platforms to choose from:
Craigslist is intended for local hires because you have to select the cities you want to post, as a result, most candidates are Americans.
Upwork came out of a merger between two different freelancing companies: Odesk and Elance. It's the largest of the four platforms.
Upwork, Freelancer.com, and Craigslist all operate as a job posting site. The buyer posts an ad; freelancers apply; the buyer reviews and conducts interviews and makes a decision on who to hire.
Fiverr, on the other hand, is rather unique.
Instead of buyers posting jobs (the "push" model), at Fiverr, freelancers post tasks ($5 and up) for buyers to buy. We call this the "pull" model.
Buyers don't need to invest the time and energy of posting, reviewing, and giving offers. They simply pay for tasks with certain tweaks.
Buyers can review their options and quickly make the most cost-effective decision based on their needs.

A freelancer on Fiverr might say, "I'll do basic retouching of your product photos for $5, if you want to recolor, that'll be $2 more." You don't need to write an ad, review resumes, or negotiate price.
Just accept his task and add whatever tweak you want to make based on your needs. With a few clicks, you get your task done on the same day.
On Fiverr, freelancers are not the focus; instead, your task is the focus.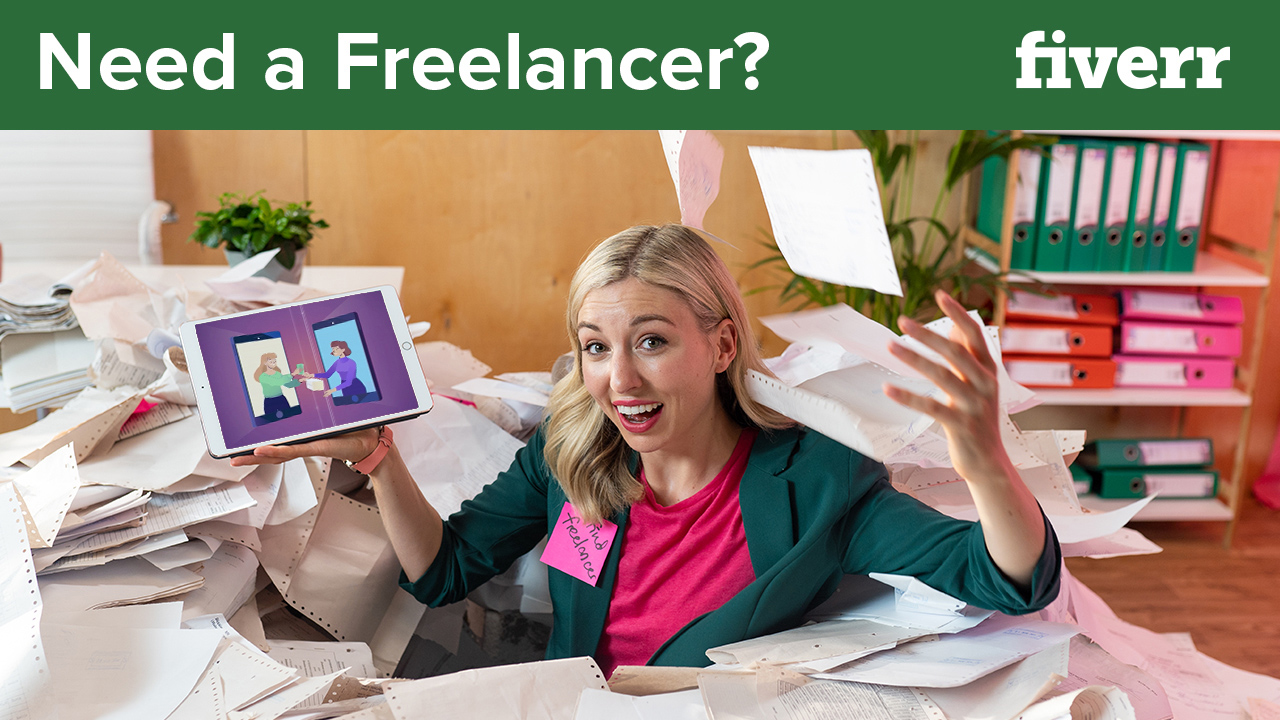 ---
When to Use Fiverr?
I use all four platforms to hire but my favorites are Craigslist and Fiverr.
I use Craigslist to hire contractors to manage my ongoing business and large projects. And I use Fiverr every week to execute one-off tasks.
And I use Freelancer.com to hire for customer support and virtual assistants in the Philippines. Freelancer.com is Australian, so they have strong connections and networks in Asia.
And then there are lots of tasks that fall outside of what I or my contractors can do, from copyediting, marketing, design, coding, to everything in between. For all of these tasks, I outsource them to Fiverr!
I've tried to hire on Upwork, but I've found the talent there not as good as Craigslist and pricing not as cheap as Fiverr. So whenever I'm recruiting for contractors, I always go with Craigslist over Upwork.
---
Fiverr's Buyer Protections
When you hire a freelancer on Fiverr, both of you sign a default contract, and lucky for us buyers, this contract is highly favorable toward us.
Under most freelancing contracts, once the work is complete, you have to pay. But with Fiverr, you get unlimited revisions and 100% of your money back if the freelancer screwed up.
Also under Fiverr's contract, buyers can cancel tasks after the work has started.
Furthermore, the buyer always owns the exclusive copyright for the work delivered by any freelancer from Fiverr. This is huge.
Fiverr has a bad reputation of freelancers offering scams and unethical services. It's also easy to waste money doing tasks that don't matter.
However, Fiverr can be useful, even fun, when you know how to use it.
Now that you know why Fiverr is a unique platform that can potentially boost your productivity and save you money, read below for the 12 tips I have gathered over years of using Fiverr to make sure you succeed.
---
12 Tips to Hire Smarter on Fiverr
#1. Break Projects into Bitable Tasks
A good project manager knows how to break up a project into steps.
Similarly, smart buyers on Fiverr divide a project into micro-tasks, each potentially outsourced to a different freelancer on Fiverr.
As an example, to create a website, you don't outsource the entire work to one freelancer. Instead, you divide it into:
What you want to say (copy)

Headlines and advertising phrases.
Editing the tone and language to match your brand.
Writing blog articles

What you want it to do (tech)

Hosting and storage
Major features and look (frontend)
Forms and marketing integration
Analytics and tracking

How you want it to look (design)

Designing logo and brand theme
Creating infographics and illustrations
Editing photos and gifs
Editing videos

How to market your website

SEO
Adwords
Social Media
PR and Partnerships
This way, you hire the best freelancer to handle each discrete task he or she is trained to do at the cheapest price.
---
#2. Define Acceptance Criteria for Each Task
Never start a Fiverr task until you clearly define what is an acceptable, successful outcome looks like.
In other words, you want to create acceptance criteria for each task, which is a checklist that a freelancer must satisfy before delivering you the task.
For example, if you want to hire a videographer to edit your video, don't say "make an awesome video that attracts customers for me." The freelancer will have no idea what "awesome" means to you.
Instead, a video editing task might need the following acceptance criteria:
Edit and create a ~2minutes "about me" video for my finance blog.
Font: black, 16, Arial. Colors permitted: X, Y, Z.
Take raw video footage with green screen and edit the following:

Add a 10-second intro with my logo
And a 10-second ending with website URL
Change background color to X, smooth out wrinkles
Add captions and highlights (list times and sentences to highlight, describe how you want it to look)
Retouch, soften, add lighting on my face.
Add background music throughout (exciting, upbeat music)
There are more details you can add above, of course. The more details you give and the more examples you can provide, the easier it'll be for the freelancer to successfully deliver your ask.
---
#3. Contact the Seller Before Purchase
On Fiverr, a buyer can freely message the freelancer without buying a task. If you want to tweak the task offered, contact the freelancer first.
This gives you and the freelancer a chance to agree on the work before payment is made. It will also give you a chance to see if the freelancer is easy to work with and good at communications.
If you have a fairly unique or large project, you can contact multiple sellers at the same time to compare their responses and feedback.
---
#4. Do a Trial Task First
If you have multiple tasks to give to the same freelancer (for example, retouch dozens of product photos), make sure you do a trial first.
Better yet, do a trial on multiple freelancers to compare and contrast!
Instead of wasting your time interviewing, real tasks are more accurate and speedy at finding out who's the best and who's not.
---
#5. Negotiate and Shop Around
When you're requesting a project greater than $50, there's often room for negotiation. So shop around and negotiate!
Some Fiverrs are starting out and are willing to work more for less in order to establish their presence – consider giving them a chance and save yourself a few dollars.
But don't be too stingy. If you know your project is a lot of work, chances are the best freelancers won't accept a low-ball offer.
So when you're negotiating, try to find a fair price and be respectful during negotiation.
---
#6. Take Care of Security (with Updraft)
When you need to give the freelancer access to your accounts, make sure to protect yourself and your business.
Never send others your login information via email, and whenever possible, create a temporary account for the freelancer and limit control.
For WordPress tasks, you can create a separate account for the freelancer with limited privileges using the WordPress user roles feature.
Pro tip: back up your site beforehand. I backup my WordPress with Updraft, it's a free plugin that's by far the most reliable and flexible backup plugin in the market.
If you can't create a separate account, use Laspass to share your login. What's Lastpass? It's a super safe way to share your login with someone else without revealing your password. You can also easily remove their login access without having to change your password.
For example, I've shared my LinkedIn login with freelancers via LastPass to help me identify leads. After the work is complete, I simply removed her Lastpass share to end her access to my LinkedIn account.

---
#7. Write a Buyer Request
With millions of freelancers posting tasks on Fiverr, chances are you'll find tasks that mirror what you're trying to do.
But you might still want to consider writing a buyer's request on Fiverr if you have a unique project OR if you're not sure how to execute it.
For example, you're trying to sell products on Amazon. You just took some pictures of your product and you want to "make it look pretty and ready for Amazon." But you don't know exactly what this process involves.
In this case, you can write a buyer's request and wait for the offers to flow in. From these offers, you can then check out the freelancers' tasks to understand what more might be required to make photos Amazon ready.
A buyer's request is also an excellent way to quickly identify freelancers for your unique project if you don't know where to start.
A buyer's request is particularly useful for a large or important project. It's also especially suitable when you use Fiverr Pro, which only contains top quality, hand-picked freelancers to handle complex, high-quality tasks.
---
#8. Show Respect and Be Honest
When you buy tasks on Fiverr, you sometimes forget there's another person on the other side with hopes and dreams.
It might seem unnecessary and even trivial, but showing respect and honesty will ultimately benefit you.
Veteran freelancers on Fiverr have seen it all. They're not going to get fooled by your little tricks and white lies. So don't try to outsmart a freelancer.
Don't ask the freelancer to do any trial work for free. Don't make fake promises in exchange for a discount. And finally, respect other's time. Don't write incoherent, unclear messages
The most talented freelancers appreciate a respectable, efficient working relationship. They will move on to the next buyer if they think you're wasting their time.
---
#9. Watch Out for Plagiarism
When you pay someone to create original work, be it writing a blog post or creating an art piece, be cautious!
In fact, I strongly suggest you hire blog writers outside of Fiverr and on US-based job sites like Craigslist instead.
When you pay someone < $20 an hour to write in English, you are going to get junk. And junk won't rank on Google. Even worse, the chances of that writer copying or rewording other people's work are extremely high.
When a freelancer promises to deliver 2,000 words for $5, you can assume it's plagiarised material either copied from the internet or some book.
While you can check for plagiarized (for example, via Grammarly plagiarism tool), these freelancers are smart to hide it.
Some will changing certain alphabets to Cyrillic so that when you paste it into Google you wont find any results. But if you type it out, you'll identify its orign.
But if you paste it into notepad, change the encoding to ANSI and then run it through Grammarly's plagiarism checker again, you'll find it on the internet.

The consequences of posting a plagiarised article on your website are not only immoral, but it could also destroy your SEO.
Google is notoriously harsh on copycats, and the Google algorithm is insanely smart at detecting even the sightly plagiarised content.
If you realize your organic traffic has suddenly stopped growing, it might be because Google'sSEO has identified plagiriams and is punishing you for it.

---
#10. Skip the Fake Reviews
To be honest, Fiverr has a bad rap and it originates in unethical practices like freelancers offering to write fake reviews for a fee.
Nearly half of all reviews on the internet are either fake or incentivized. Fiverr is a breeding group for fake reviews. For $5, you can buy a glowing review on Amazon, TripAdvisor. You can purchase fake video testimonials.
I know because I've done them before for a startup I was working for. I'm not proud of it; I caved in a moment of weakness when I was under pressure to deliver results.
But I was so wrong.
Fake reviews are not only unethical, they simply don't work.
Also, Amazon and TripAdvisor employ former FBI and hackers to identify fake reviews. If your fake reviews get caught, your business will be punished by either a fall in ranking or worse, a permanent ban.
But you might think you have nothing to lose and a lot to gain. But the reality is: fake reviews do not help. Plus, if you have a. solid product, the positive reviews will come. So just focus on building the best product you can and leae the reviews to the real customers.
---
#11. Do Not Buy Traffic
If you are looking to improve your ranking by buying traffic or backlinks, don't bother. Google is extremely good at recognizing quality content that blackhat SEO strategies simply no longer work today.
Once again, I know because I've been here and done it.
I've purchased thousands of verifiable backlinks from Fiverrs, none of them were ever recognized by Google. These purchased links did not improve my ranking and most links were removed in a few weeks or months.

Money doesn't grow on trees. If your goal is to make money, rank higher, or get real visitors – don't expect to find a magic shorcut on Fiverr.
Unfortunately, Fiverr is filled with promises to help you get more users, traffic, and backlinks.
Many tasks on Fiverr promise to deliver "real human visitors, no bots," but at the end of the day, none of them convert to $$$.

---
#12. Use Fiverr Pro
Fiverr wants to elevate the quality and complexity of freelancing projects but still maintain Fiverr's task-centric model.
So in 2017, Fiverr introduced a more exclusive freelancing platform called Fiverr Pro. I'm a huge fan.
I use Fiverr Pro all the time because the quality and talent there is seriously top-notch, but the price is still super low!
I hire talented illustrators on Fiverr Pro to create art for my e-commerce business, highly skilled photographers to make fantastic content for my SaaS business, and talented copyeditors to make critical edits.
In fact, I'm slowly replacing what I often do on Craigslist with Fiverr Pro.
Fiverr is great for someone starting or someone very cost-conscious. But if you are serious about running a profitable, high-growth business and have a little bit more budget to spare, check out Fiverr Pro and let me know what you think!
---
Fiverr Review: Conclusion
So this is it, my best tips on using Fiverr to grow your business at a fraction of the price.
I've been using Fiverr since 2016. I've gathered all my lessons learned here and I hope this guide can help educate you on how to best utilize the Fiverr platform to meet your goals.
Please note that I have not been given any free products or anything else by Fiverr in exchange in writing this guide. The only consideration is in the form of affiliate commissions.
If you have any questions regarding Fiverr, please do not hesitate to comment below or contact me by using the contact page.
Cheers and good luck!
Try Fiverr: https://fatfirewoman.com/fiverr
Try Fiverr Pro: Fiverr Pro
---
What's Next?
Interested in becoming a freelancer? Check out Ideal Side Jobs: 5 Steps to Make (a lot) More Money
Can't afford to hire freelancing editors? Consider Grammarly. Read Grammarly Review: My #1 Productivity Hack
Looking to learn more about managing your money by Reddit's popular r/personalfinance? Read Reddit Personal Finance: Only the Best Stuff